Wholesale - Reseller
We also offer customized products to those of you who are distributors, or who have a Chess supply business, so that you can offer something unique to your customers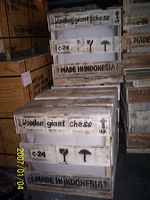 GiantChess.com has become a leading and trusted producer and supplier of Chess equipment to many of the world's leading countries, including the United States, Canada, Australia, and those of Europe.
Our products have been ordered for play in tournaments all over the world, as well as for decoration in many hotels and resorts. If you have, or are interested in starting, a chess supply business in your area, we can assist you, including with special prices if you order in quantity.

You can also design your own Chess pieces that we will create for you to resell. We also offer customized products to those of you who are distributors, or have a Chess supply business, so that you can offer something unique to your customers. You can also enter into a cooperative arrangement with us to market our product in your city, state, or country. You and GiantChess.com can possibly even create a unique chess product to be used indoors and outdoors.